MTI Distinguished Seminar Series: Michael Pack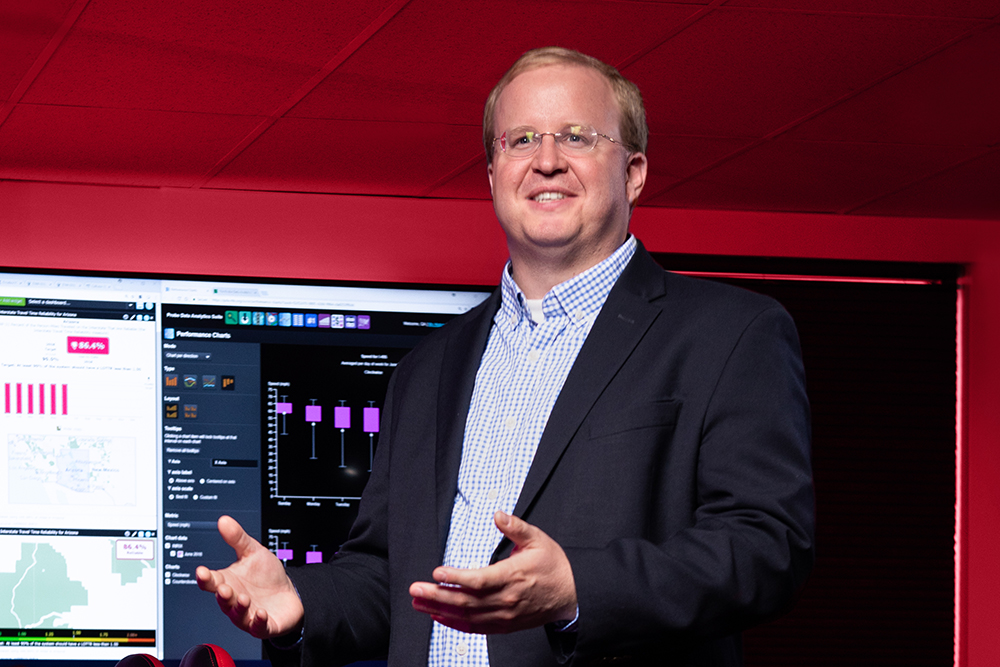 The director of a UMD laboratory that houses the world's largest transportation data archive will deliver an on-campus seminar Tuesday (November 19), detailing ways research can utilize the data gathered by his organization.
Michael Pack, director of the Center for Advanced Transportation Technology (CATT) Lab will be speaking at the Special Events Room (Room 6137) at McKeldin Library as part of the Maryland Transportation Institute's (MTI) Distinguished Seminar Series. The talk will take place at noon, and will be preceded by a networking reception that starts at 11:30.
Complete with visuals and graphics illustrating the work done at the CATT Lab, Pack's talk will show how the Lab's tools and technologies can assist researchers and Department of Transportation policymakers as they study a wide range of transportation-related issues.
Pack will also provide a sneak peek into the latest big data technologies being developed for the next generation of traffic operators and planners—including technologies that utilize connected and autonomous vehicles.
MTI's Distinguished Seminar Series connects the UMD community with key players in the transportation arena, including researchers, policy experts, and representatives of state and local government. Previous seminars have featured Patricia Hu, director of the Department of Transportation's Bureau of Transportation Statistics, and Morteza Farajian, who heads the Build America bureau.
For more information, or to register for this free seminar, visit go.umd.edu/michaelpack.
Published November 1, 2019