Maryland Transportation Institute announces Seed Grant winners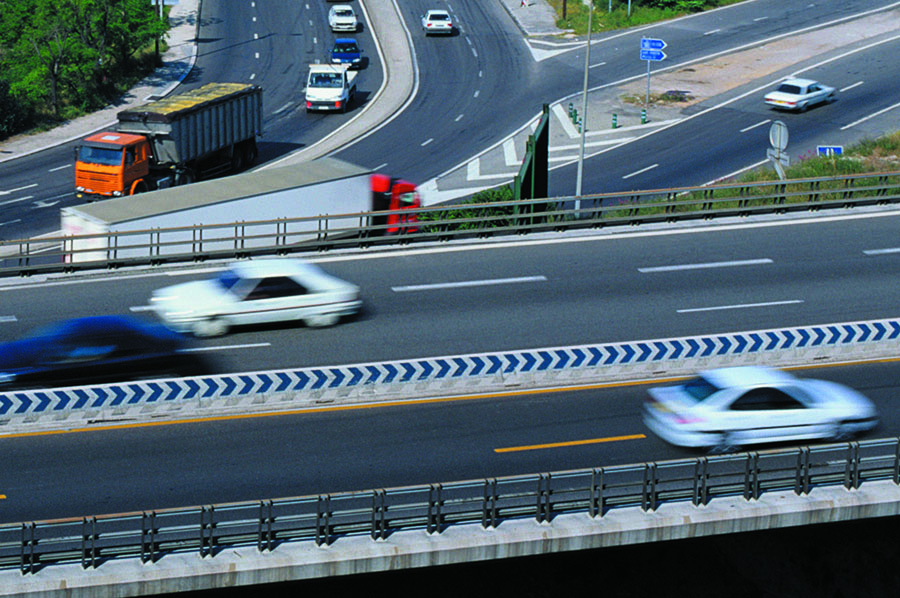 Six research proposals have been selected to receive grants of up to $50,000 as part of a newly established Seed Grant program at the University of Maryland's (UMD) Maryland Transportation Institute (MTI). Through the seed grants, MTI aims to spur collaborative projects that bring together transportation researchers across multiple colleges at UMD to conduct innovative research with broad societal and economic impact. In addition, the grant program is intended to yield at least one major external funding proposal.
Researchers selected for grants this year will be investigating a wide range of interdisciplinary topics. In one project, John Dickerson and co-PIs Ilya Ryzhov and Aravind Srinivasan will be studying the application of deep reinforcement learning––a type of machine learning––to rideshare dispatch.
In their project, Cinzia Cirillo and Partha Lahiri will investigate the use of Bayesian data science methodology in analyzing travel statistics. Sevgi Erdogan, together with Cirillo and Vanessa Frias-Martinez, will be developing a novel land use and transportation model for the Baltimore-Washington region.
A proposal by Chenfeng Xiong and Jennifer Roberts, meanwhile, focuses on the nexus of transportation and health by influencing travel behavior through use of integrated health measures and incentives technology, while Thomas Jacobs and Gerrit Knaap will assess the feasibility of object detection and communication systems for connected vehicles in smart cities.
Finally, Kathleen Stewart will collaborate with Xiong in developing a new foundation for travel behavior analysis, based on the fusion of social media data and big mobile device data.
Following a Request for Proposals announced earlier this year, the six projects were selected from among submissions that involved UMD researchers from nine different colleges. Future MTI seed grant funding opportunities are expected to be announced in the Fall semester annually, starting in the fall of 2019.
"We congratulate the winners and encourage those that were not chosen to try again next year," said MTI's director, James Clark School of Engineering's Herbert Rabin Distinguished Professor Lei Zhang. "The submitted proposals were of very high quality and making a selection of only six presented a challenge."
"The MTI's Seed Grant program is designed to make a major contribution to transportation research by fostering new, multidisciplinary collaboration," Zhang said. "New technologies and approaches, including machine learning, data science, and automation, are opening up exciting new avenues for transportation research. We're confident that the selected proposals will advance the field, attract major external funding to UMD, and help address real-life transportation issues that people encounter every day, particularly in the highly congested DC-Baltimore region."
Established in April 2018 through the FY2018 Provost's Initiative, the Maryland Transportation Institute is a research, workforce development, and technology transfer hub with a mission of advancing innovation in the transportation sector and related fields. It leverages the largest transportation data and data analytics center in the nation and a U.S. Department of Transportation-designated National University Transportation Center. MTI also has affiliated centers in smart growth, GIS, logistics, sustainability, computer sciences, behavioral sciences, and public health, and more than 100 affiliated faculty members at UMD in all twelve colleges.
FY 2018-2019 MTI Seed Grant Awardees
| | | |
| --- | --- | --- |
| PIs and CoPIs | Proposal | Colleges |
| John Dickerson, Ilya Ryzhov and Aravind Srinivasan | Deep Reinforcement Learning for Rideshare Dispatch | College of Computer, Mathematical, and Natural Sciences & Robert H. Smith School of Business |
| Cinzia Cirillo, Partha Lahiri | Bayesian Data Science Methodology for Transportation Statistics at Granular Levels | A. James Clark School of Engineering, College of Computer, Mathematical, and Natural Sciences |
| Sevgi Erdogan, Cinzia Cirillo and Vanessa Frias-Martinez | A Multi-Agent Land-Use and Transportation Model Suite for Baltimore-Washington Region as a Future | School of Architecture, Planning & Preservation, A. James Clark School of Engineering & College of Information Studies |
| Chenfeng Xiong, Jennifer Roberts | Using Integrated Health Measures and Incentives Technology to Improve Transportation and Advance Public Health by Influencing Travel Behavior | A. James Clark School of Engineering, University of Maryland School of Public Health |
| Thomas Jacobs, Gerrit Knaap | Feasibility Assessment of Object Detection and Communication Systems for Connected Vehicle Applications | A. James Clark School of Engineering, School of Architecture, Planning & Preservation |
| Kathleen Stewart, Chenfeng Xiong | Fusing social media data with big mobile device data as a new foundation for travel behavior analysis | College of Behavioral and Social Sciences, A. James Clark School of Engineering |
Published March 22, 2019