UMB, UMD Team Up for Transportation and Health Research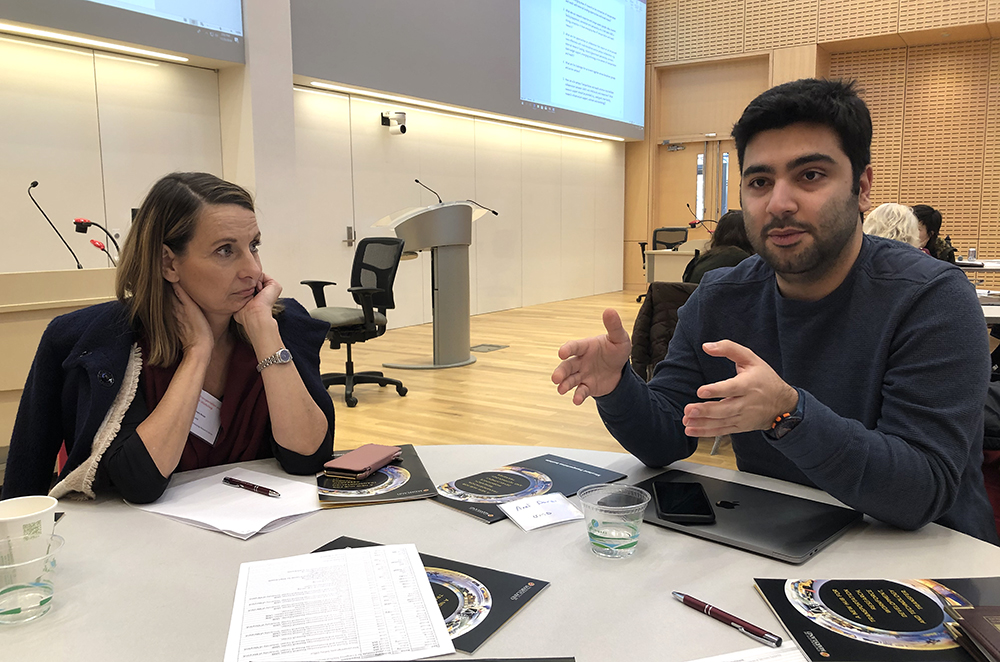 Reducing the number of crash-related injuries and fatalities, incentivizing safer behavior among drivers, and getting patients to emergency care more quickly were among the key concerns discussed at the University of Baltimore/University of Maryland Bi-campus Transportation and Health Workshop hosted by the A. James Clark School of Engineering on Monday (November 25).
The Maryland Transportation Institute (MTI), a research hub based at the Clark School, and UMB's Center for Shock, Trauma and Anesthesiology Research (STAR) jointly organized the workshop, which is part of a broader collaborative effort between UMB and UMD. MTI, headed by Herbert Rabin Distinguished Professor Lei Zhang, brings together researchers from across many different disciplines to develop innovative solutions to pressing transportation needs.
STAR, designated as an organized research center at the University of Maryland School of Medicine in 2007, is the first research center in the nation dedicated exclusively to the study of trauma, its complications, and prevention.
Such collaboration "is exactly what we should be doing" to leverage expertise at the two institutions, said UMD Provost Mary Ann Rankin, who spoke at the event along with her UMB counterpart, Provost and Executive Vice President Bruce Jarrell.
The event brought together transportation engineers, trauma care specialists, and highway safety officials to discuss how cutting-edge research and analytical tools—including the world's largest transportation database, hosted at UMD's Center for Advanced Transportation Technology (CATT) Lab—can help improve safety and quality of life in Maryland and beyond.
State officials at the workshop stressed the applicability of new research and tools to the real-life transportation and safety issues that Marylanders face, including the risks posed by behaviors such as distracted and impaired driving.
"We want to be able to take what you find and tie it in with what we can do to reduce driving fatalities and injuries in the state," said Tim Kerns, director of Maryland's Highway Safety Office.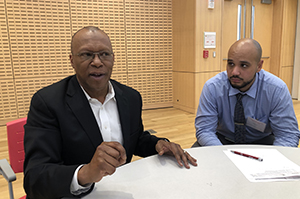 A major focus point at the workshop was the massive growth in available data, as well as the development of new tools for analyzing that data.
"It won't be news to anyone in this room that transportation and health are closely intertwined," said Darryll J. Pines, dean of the A. James Clark School of Engineering, in opening remarks at the event. "What's new is the way advanced computing, networks, and data are making it possible for researchers and policymakers to examine the health impacts of transportation with more precision than ever before."
UMD, Pines noted, is uniquely positioned to advance data-driven transportation research because of resources like the Center for Advanced Transportation Technology (CATT) Laboratory—which hosts the world's largest transportation data archive. The CATT Lab's Regional Integrated Transportation System (RITIS) system is used by state and regional governments every day to help manage their often complex traffic environments.
In addition to resources such as the CATT Lab, UMD benefits from being able to leverage research expertise from across multiple campuses within the University of Maryland system, as well as across schools within UMD. MTI, established in 2017 as part of the Clark School, has a mandate to foster such connections.
"We are leaders when it comes to cutting across specialized fields of study and fostering the kind of interdisciplinary research that is needed to address the challenges of a complex world," Pines said.
Published December 4, 2019