[NTC2014-SU-R-01] Behavioral Study for Managed Lane Pricing with Refund Option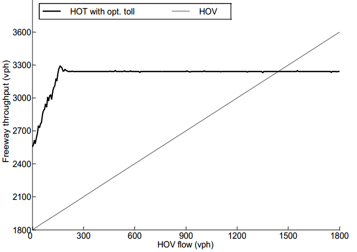 P.I.: 
Yingyan Lou
Arizona State University
Year: 
2014
Project Report: 
 NTC 2014 Information Form_Principal Investigator_Yingyan Lou_September 2014.pdf
 NTC 2015 Information Form_Round 1_Principal Investigator_Yingyan Lou_March 2015.pdf
 NTC2014-SU-R-01 Yingyan Lou.pdf
Subject Area: 
Basic Research
Description: 
The proposed study is a component of the PI's ongoing research effort to explore innovative pricing strategies for priced managed lanes (MLs). The objective of this project is to investigate travelers' reactions to a possible refund option of priced MLs. The investigation will focus on 1) gauging general interest and concerns regarding this concept, 2) eliciting travelers' choices of managed lane usage and refund claims under various situations, and 3) identifying and evaluating potential models to describe such choice behaviors. A stated preference (SP) survey will be developed and deployed in this project to collect relevant data. Simple descriptive analysis will first be performed to gain insights to the dataset. Choice behavior models in various fields and domains, including transportation, economics, insurance, and retail marketing, will be explored. Model fitting will be performed on selected models.
Top